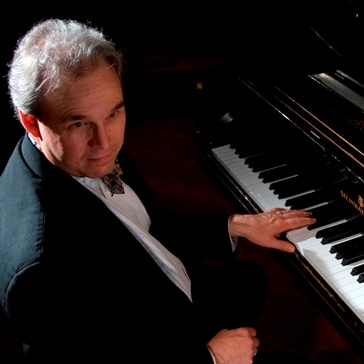 Performer
Bob began playing piano when he was 5 years old, and has played bass and piano professionally for more than 40 years, spanning a spectrum of styles.
He can often be found playing jazz at Hartland's Skunk Hollow Tavern or Hanover's Canoe Club, or playing private engagements with the Woodstock-based band, Swing Machine.
He has been the composer/accompanist for Dartmouth Film Society's silent films since 1989, and in 1999 was presented with an award from Dartmouth for playing his fiftieth film.
He has produced albums, jingles, and music for video and film. By day he is a composer, producer and audio engineer at his studio, Sweet Spot Digital.
He grew up in Oregon, and now makes his home in South Pomfret, Vermont.